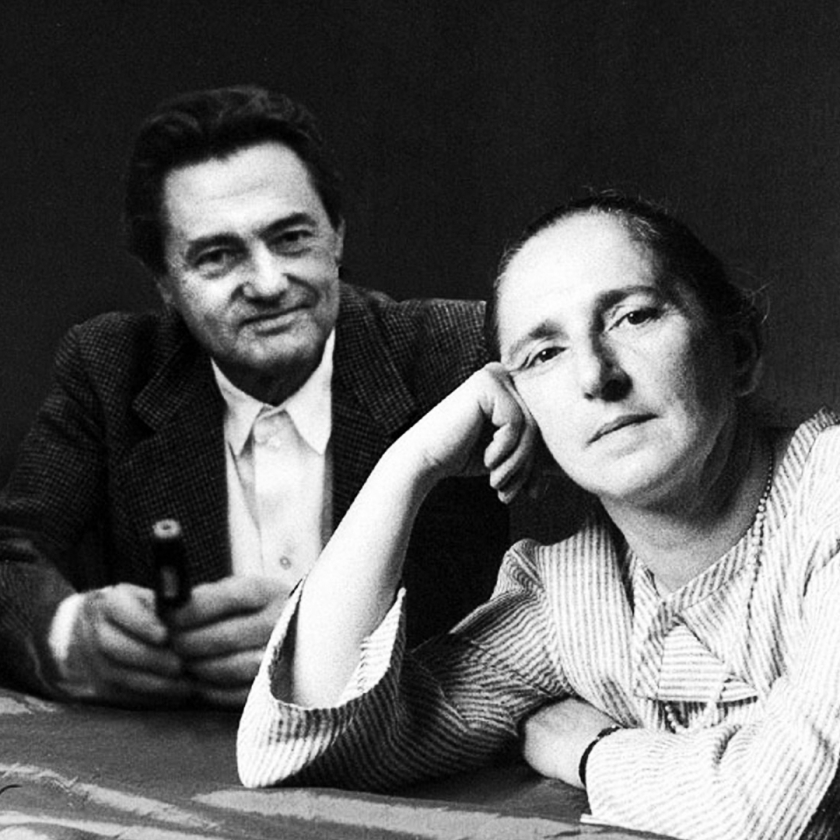 Afra e Tobia Scarpa
"Knowing how to build is a debt to technique. Knowing how to give a meaning to things I create is a debt to logic required by the forms"
Protagonists of 20th century Italian design and culture Tobia Scarpa (born in Venice in 1935) and his wife Afra Bianchin (1937-2011) both graduated from the IUAV in Venice in 1969. Multifaceted and curious designers, they have dealt with architecture, restoration, installations, design, graphics and teaching. Since the 1960s, they have established themselves as leaders in industrial design, through collaboration with a number of important Italian and international companies, including UniFor and Molteni&C. In addition to their industrial product, the work of the Scarpa couple has also involved to the restoration and design of numerous places of sale. Among these, the Corporate Showrooms of UniFor.
They have won numerous international awards, and in 1970, they were awarded the Compasso d'oro. Their works are exhibited in numerous museums around the world and monographic exhibitions have been held in Milan, New York, Chicago, Toronto, San Francisco, Los Angeles and Bordeaux. In addition to the above, there have been a multitude of publications dedicated to him in national and international journals, as well as a variety of monographs.
Afra and Tobia Scarpa for Molteni Group
Show more

Book Your visit
Please fill this Visit request form and we will contact you to confirm the appointment and offer you a guided tour of the MolteniMusem.