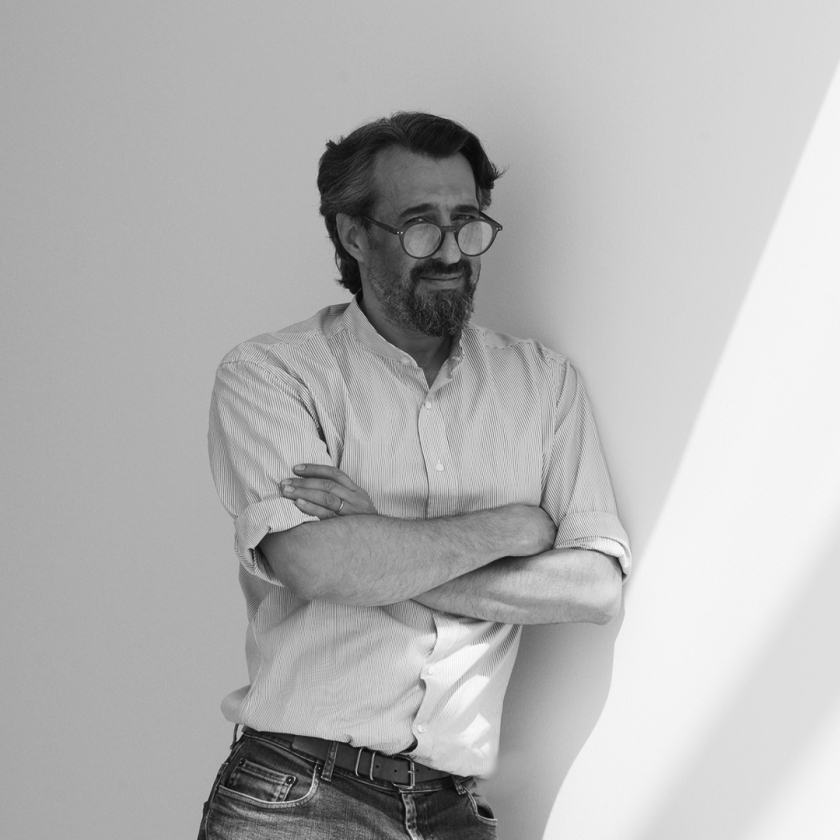 Ron Gilad
"As a creative person, I question my point of view endlessly with the hope of finding intriguing new angles"
Ron Gilad was born in Tel Aviv in 1972. After a few years in New York, he lives and works in Tel Aviv and Milan. Ron Gilad's hybrid objects combine a practical ingenuity with an aesthetic effect which and are placed on a boundary between the abstract and functional. When he was asked to collaborate with Molteni&C, Ron Gilad initially wondered if he should behave as a designer or just be himself in the most authentic way. He found his answer by creating a connection between his more abstract and artistic ideas and commercial industry mechanisms and converting them into ingenious design products.
In Italy he works with companies such as Flos, Adele-C, De-Castelli, Dilmos, Salvatori, Nodus and, of course, Molteni&C. His works appear in solo exhibitions, such as the one in Tel Aviv Museum of Art, and in numerous collective exhibitions. They are part of the Israeli public collections and abroad such as the Museum of Modern Art and the Metropolitan Museum in New York. In 2013 he received the Wallpaper Design Award (Designer of the Year; Best Domestic Design) and Elle Décor International Design Award (Designer of the Year; Furniture Design).
Ron Gilad for Molteni Group