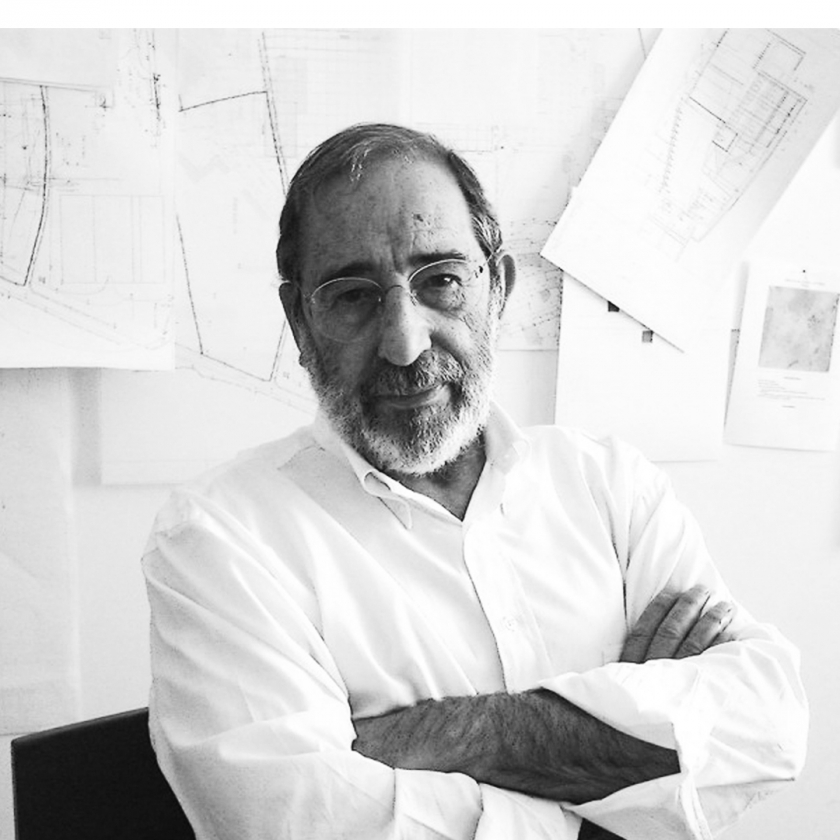 Álvaro Siza
"Architects don't invent anything; they transform reality."
Álvaro Joaquim Melo Siza Vieira (1933) was born in Matosinhos, Portugal. He studied at the School of Architecture in Porto, where, towards the end of the 1950s, he opened his own firm. A visiting professor at prestigious international universities from the mid-1960s, he later devoted his teaching activities entirely to the faculty of architecture at the University of Porto. Among the numerous buildings he has designed are the Portugal Pavilion for Expo '98 in Lisbon, together with Eduardo Souto de Moura, the residential complex Bonjour Tristesse in Berlin, and renovation projects in the Chiado quarter of Lisbon.
He has received numerous prizes and honors, including the Pritzker Architecture Prize in 1992, the RIBA Royal Gold Medal in 2009, and the Golden Lion for Lifetime Achievement on occasion of the 13th International Architecture Exhibition in Venice in 2012. He is a member of the American Academy of Arts and Sciences, as well as an Honorary Fellow of the Royal Institute of British Architects, the American Institute of Architects, the Académie d'Architecture de France, the European Academy of Sciences and Arts, and the American Academy of Arts and Letters.
Álvaro Siza for Molteni Group