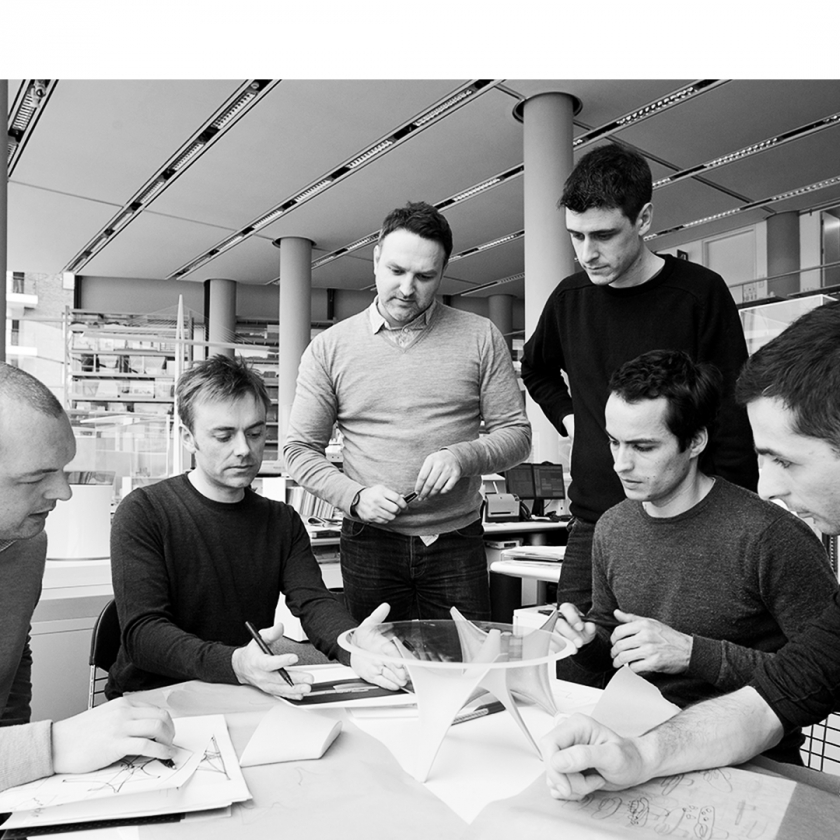 Foster + Partners
"We believe that the quality of our surroundings has a direct influence on the quality of our lives"
Foster+Partners is one of the most innovative architectural and integrated design studios in the world. Since its founding in 1967, the studio promoted a sustainable approach to architecture, with a wide variety of projects including urban planning, public infrastructure, airports, civic and cultural buildings, offices and workplaces, private houses and product design. Its architects and engineers combine their knowledge to develop integrated solutions for sustainable design by working together creatively from the project's beginning. Foster+Partners and Molteni&C deal with each project eclectically through the use of innovative materials and technologies such as the Arc table with its lightweight concrete base, or the Teso coffee table where the production technique was totally reinvented.
With its headquarters in London and with offices worldwide, the studio has an international reputation, with projects in six continents. It has received more than 620 awards and citations for design excellence, and won over 100 national and international competitions.
Foster + Partners for Molteni Group