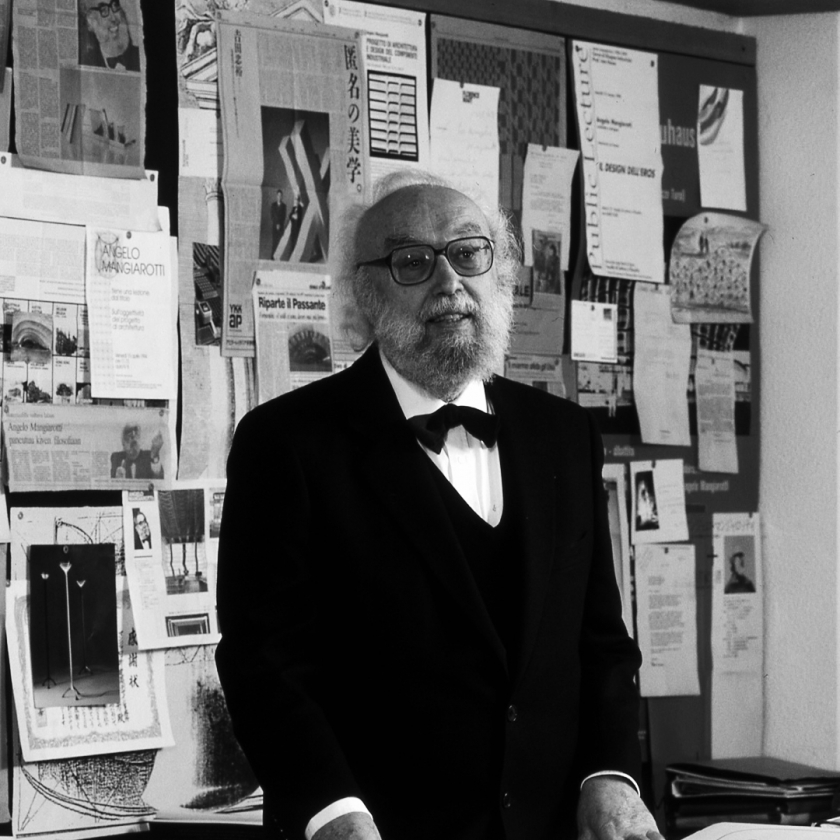 Angelo Mangiarotti
"The essential starting point for creating an object of design lies in its utility for individuals"
Angelo Mangiarotti (1921-2012) was born in Milan, where he graduated in architecture at the Politecnico di Milano. During the early 1950s he worked in the United States, where he met Frank Lloyd Wright, Walter Gropius, Mies van der Rohe and Konrad Wachsmann. Architect, designer and urban planner, he earned international fame not only in the field of industrial design, but also for his architecture with its focus on infrastructure, planning and structural engineering. He earned numerous awards, both in the design industries, for his collaboration with many important Italian furniture companies, as well as in the construction industries, both in Italy and internationally.
One of the founders of ADI, the Italian association for industrial design, Mangiarotti viewed architecture as a practical, rigorous and functional art; he considered industrial design an expression of artisan craftwork that must never be at the expense of function. For UniFor, Mangiarotti designed the company headquarters in Turate (Special Mention, In/Arch Awards 1989).
Angelo Mangiarotti for Molteni Group