Storage System
4D is the first modular storage system produced by Molteni&C.
Design
Angelo Mangiarotti,
1966
Made of walnut or rosewood, the series introduces standard measurements (length and depth 96 x 48 cm), modular compositions, a finish on all four sides and wheels so it can be moved. The lower units (70 cm) can be used as side tables, while the higher ones (140 cm) act as dividers or wall units. The solid wood profile is the signature style of the series. "Happiness comes from correctness" (Angelo Mangiarotti, "Rassegna", 4D).
Design
Angelo Mangiarotti
Angelo Mangiarotti (1921-2012) was born in Milan, where he graduated in architecture at the Politecnico di Milano. During the early 1950s he worked in the United States, where he met Frank Lloyd Wright, Walter Gropius, Mies van der Rohe and Konrad Wachsmann. Architect, designer and urban planner, he earned international fame not only in the field of industrial design, but also for his architecture with its focus on infrastructure, planning and structural engineering. He earned numerous awards, both in the design industries, for his collaboration with many important Italian furniture companies, as well as in the construction industries, both in Italy and internationally.
Complete biography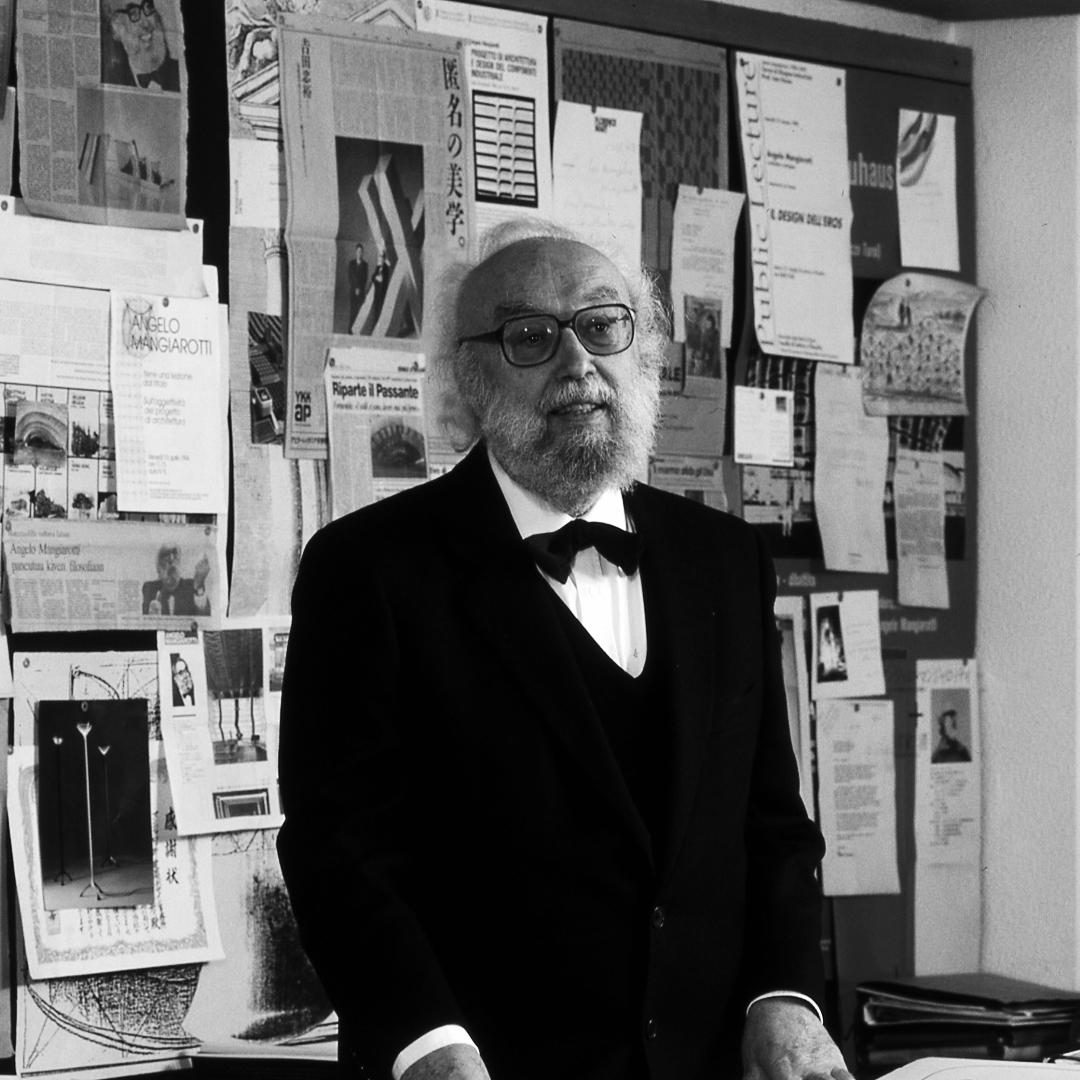 "The essential starting point for creating an object of design lies in its utility for individuals"
Angelo Mangiarotti